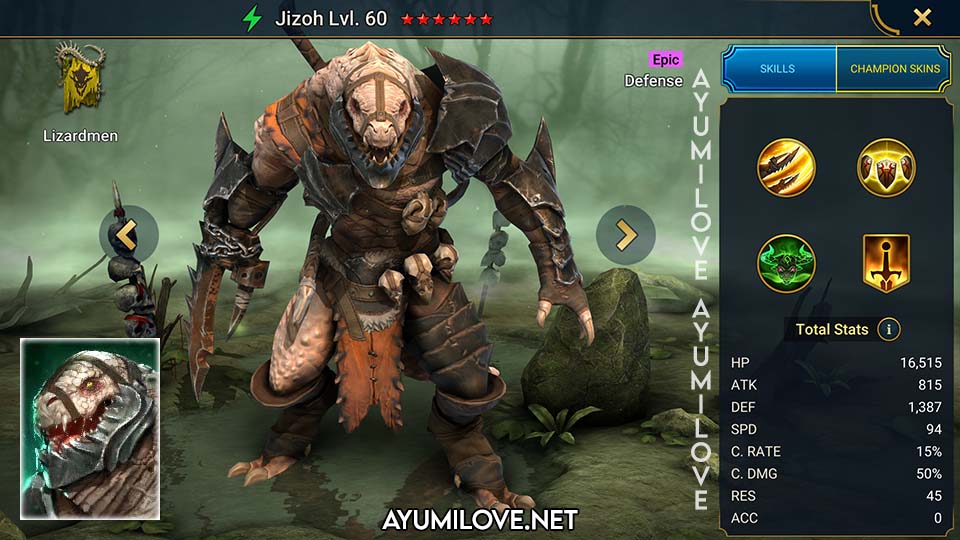 Overview

NAME: Jizoh
FACTION: Lizardmen
RARITY: Epic
ROLE: Defense
AFFINITY: Spirit
RANK: B
USABILITY: Early-Mid Game
TOMES: 12 (A3)

Abilities

RSL_AllBattles_AttackAura
RSL_Self_ContinuousHeal_15%
RSL_Self_ExtraTurn
RSL_Target_CounterAttack
RSL_Target_Provoke
RSL_Target_Shield

Obtain from

Ancient Shard
Daily Login 14 days

Blessings Recommendation

Grinding

★★★★✰ Campaign
★★★★★ Arena Defense
★★★★★ Arena Offense
★★★✰✰ Clan Boss
★★★✰✰ Hydra
★★★★✰ Faction Wars

Dungeons

★★★★✰ Minotaur
★✰✰✰✰ Spider
★★★★✰ Fire Knight
★★★✰✰ Dragon
★★★✰✰ Ice Golem
★✰✰✰✰ Sand Devil
★✰✰✰✰ Iron Twins
★✰✰✰✰ Sand Devil
★✰✰✰✰ Phantom Shogun

Potion

★★★✰✰ Arcane Keep
★★★✰✰ Void Keep
★★★✰✰ Force Keep
★★★✰✰ Spirit Keep
★✰✰✰✰ Magic Keep

Doom Tower

★★✰✰✰ Floors
★★★✰✰ Magma Dragon
★✰✰✰✰ Nether Spider
★✰✰✰✰ Frost Spider
★✰✰✰✰ Scarab King
★✰✰✰✰ Celestial Griffin
★✰✰✰✰ Eternal Dragon
★✰✰✰✰ Dreadhorn
★✰✰✰✰ Dark Fae
Jizoh Skills
Reaping Blows
Attacks 1 enemy 2 times.
Level 2: Damage +5%
Level 3: Damage +5%
Level 4: Damage +5%
Damage Multiplier: 1.9 DEF
Fierce Protector (Cooldown: 5 turns)
Places a [Shield] buff for 3 turns and a [Counterattack] buff for 2 turns on one ally. Grants an extra turn. The value of [Shield] is proportional to this Champion's DEF.
Level 2: Shield +5%
Level 3: Shield +5%
Level 4: Shield +5%
Level 5: Shield +5%
Rile (Cooldown: 5 turns)
Attacks 1 enemy. Has an 80% chance of placing a [Provoke] debuff for 2 turns. Places a 15% [Continuous Heal] buff on this Champion for 2 turns.
Level 2: Damage +5%
Level 3: Buff/Debuff Chance +10%
Level 4: Damage +5%
Level 5: Buff/Debuff Chance +10%
Level 6: Cooldown -1
Damage Multiplier: 5.8 DEF
Aura
Increases Ally ATK in all Battles by 18%.
Jizoh Equipment Guide
Arena, Campaign, Clan Boss, Dungeons, Doom Tower, Faction Wars

Recommended Artifacts

PvE: Regeneration, Immortal, Lifesteal, Bloodthirst
PvP: Stoneskin
Shareable: Speed, Accuracy, Perception, Retaliation, Defense, Resilience

Stats Allocation

Weapon (ATK)
Helmet (HP)
Shield (DEF)
Gauntlets (C.RATE / C.DMG / DEF%)
Chestplate (DEF% / HP%)
Boots (SPD)
Ring (DEF / HP)
Amulet (DEF / HP)
Banner (DEF / ACC / RESIST)

Stats Priority

PvE & PvP: SPD, HP%, DEF%, ACC
Jizoh Mastery Guide
Arena, Campaign, Faction Wars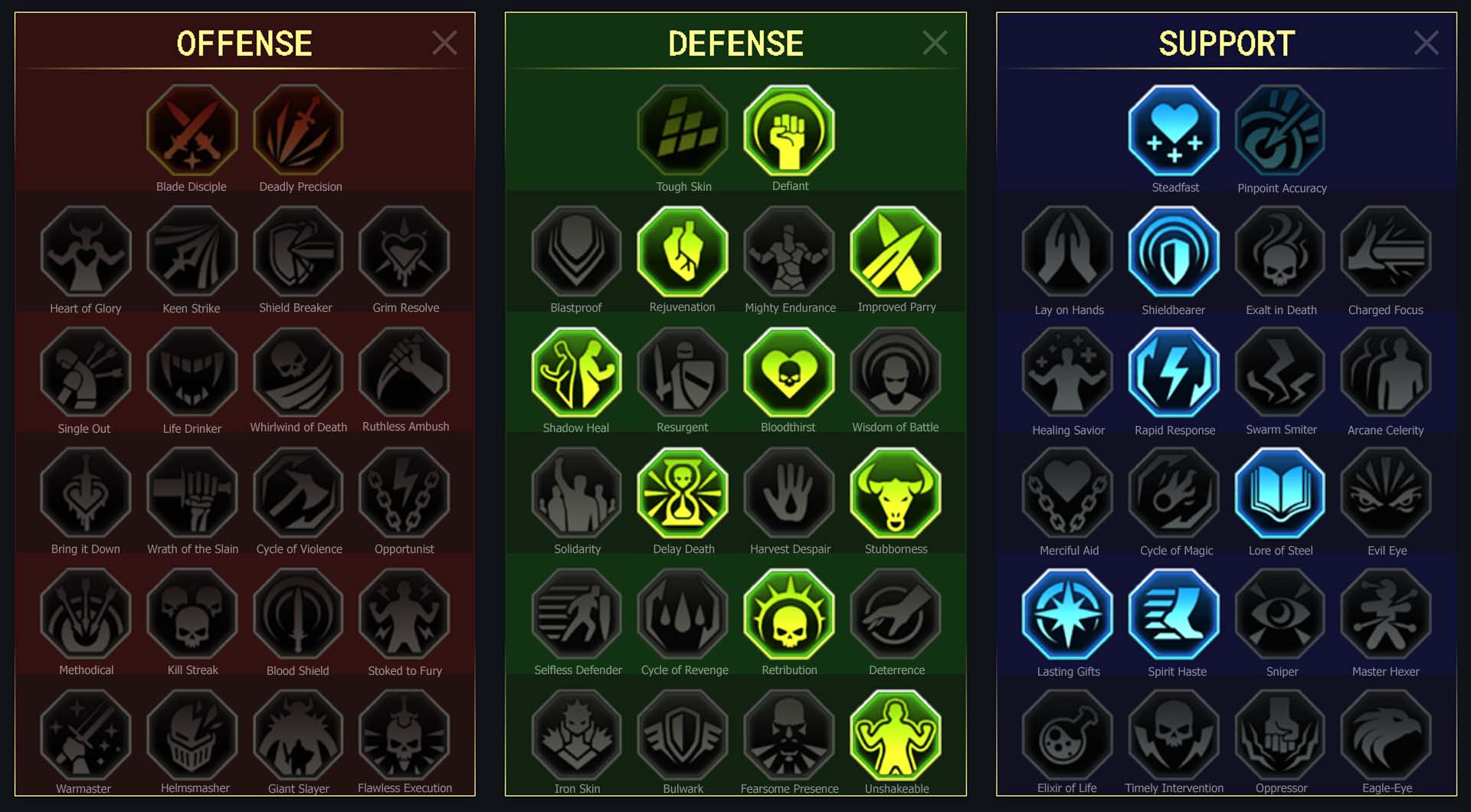 Defense

Defiant
Rejuvenation
Improved Parry
Shadow Heal
Bloodthirst
Delay Death
Stubborness
Retribution
Unshakeable

Support

Steadfast
Shieldbearer
Rapid Response
Lore of Steel
Spirit Haste
Lasting Gifts
Clan Boss, Dungeons, Doom Tower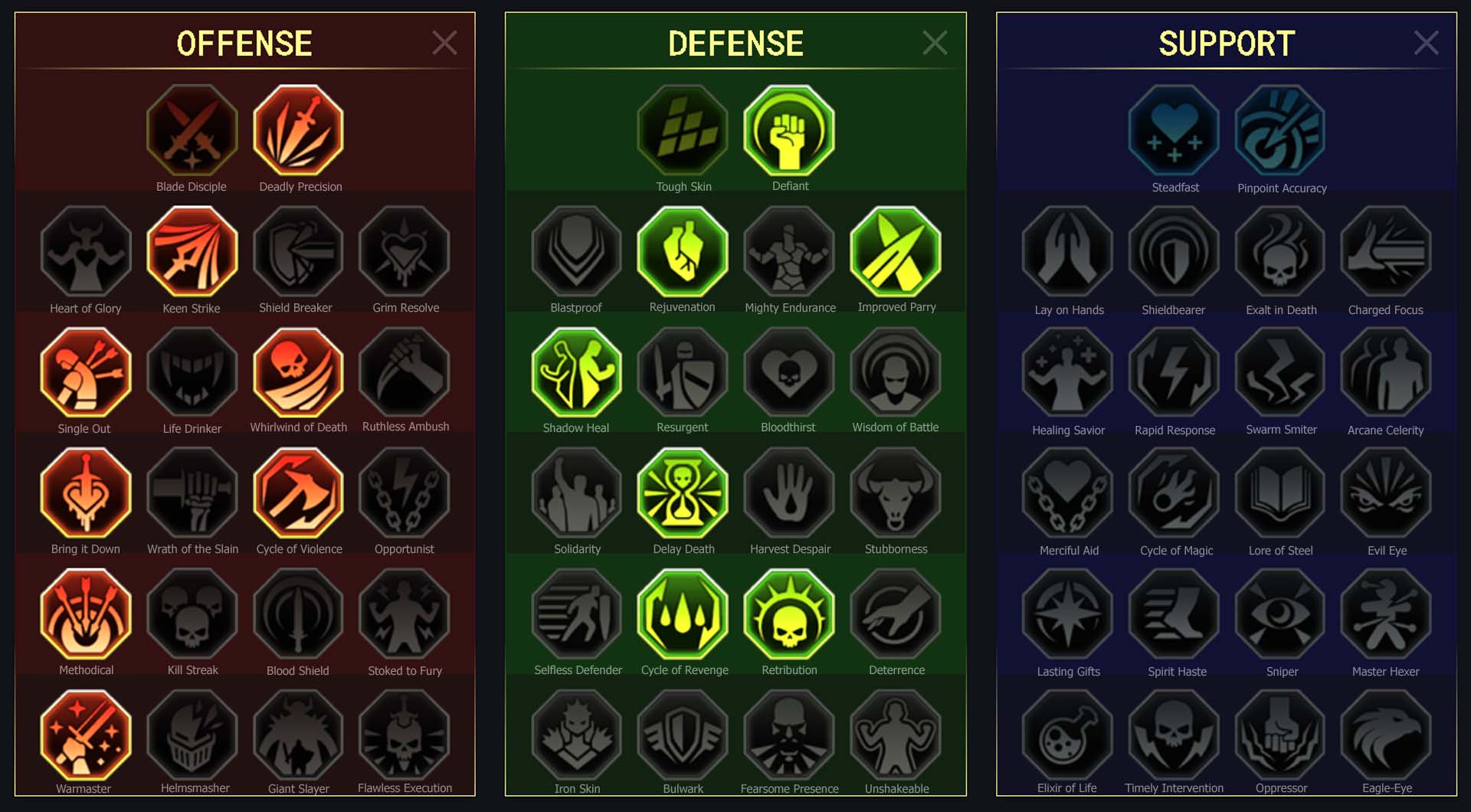 Offense

Deadly Precision
Keen Strike
Whirlwind of Death
Single Out
Cycle of Violence
Bring it Down
Methodical
Warmaster

Defense

Defiant
Rejuvenation
Improved Parry
Shadow Heal
Delay Death
Cycle of Revenge
Retribution
Jizoh Champion Lore
Jizoh was born in the sewers of the Free City of Arnoc. The Lizardmen in that so-called Free City were in a miserable state after the Gaellen War, forced to work hard labor, shoved away into ghettos or sewers out of sight of the human overlords. They were little better than slaves.
Jizoh himself grew into one of the biggest and strongest members of his clan, but, much to their dismay, he didn't use his natural gifts to their advantage. While they clawed to secure a better position in Arnoc's brutal underclass, Jizoh was fascinated with the discarded trinkets and accessories he found as he went about his petty labors. He became obsessed with the Human world, constantly sneaking away from his sewer home to spy on the busy uptown marketplace. On one such trip, he saw a street vendor selling art — paintings and sculptures that the man had created.
Jizoh, in that moment, fell in love with art. It was as though a muse had visited him and tapped him on the shoulder. He was changed forever. Jizoh went home immediately and began crafting with whatever tools he had on hand.
Jizoh locked himself away for days at a time. He melted down silverware, and mixed up homemade dyes and paint. He began sneaking out of the ghettos at night to find more materials. Once he was almost caught, dropping one of his sculptures — a simple wood carving — as he escaped. A little girl found it and was taken with it. Seeing the admiration in her face was another turning point for Jizoh. He began carving small pieces and leaving them for her to find, and she giggled at each new treasure, sometimes leaving him some food in return. They even spoke, on occasion, exchanging a few words, though Jizoh was careful to keep himself hidden. He learned she was often sad, despite her fine clothes and the rich quality of the treats she left him. Her companionship became a great boon to him, and helped him find his creative muse.
One day, she found him as he was leaving her his latest creation. He quickly retreated to the shadows, terrified that his new friend would see him, and know him for a monster. She found no monster at all. The little girl cared not for Jizoh's appearance; she only cared for how his art had enriched her life. In that moment, the world became so strange it was as if Jizoh had slipped into a dream — one where he was a proud protector of an innocent child, and an artist, free and respected.
Jizoh allowed himself to succumb to his fantasy a little too long. Inevitably, Jizoh was caught speaking to her. It was then that he learned who she was: the niece of a Banner Lord. Upon the discovery of a Lizardman fraternizing with a member of the superior classes, wrath came down quickly. Jizoh was tortured for his crimes by the city militia, but when he had no evil crimes to confess, they decided that he was a thief, and punished him as one: they cut off his arm at the elbow and threw him in a cell.
Even in captivity, Jizoh pursued his craft. His tools were crude, and his subjects bleak, but he painted, still. His muse changed while he was imprisoned: though he could not explain, he no longer dreamed of a world where he was free, but a mysterious figure – one clad in golden armor, calling out for help…
Jizoh Videos
Raid Shadow Legends Jizoh Champion Guide by BGE