Talesworth Adventure Crypt Levels
We're Missing a Cleric (Gold)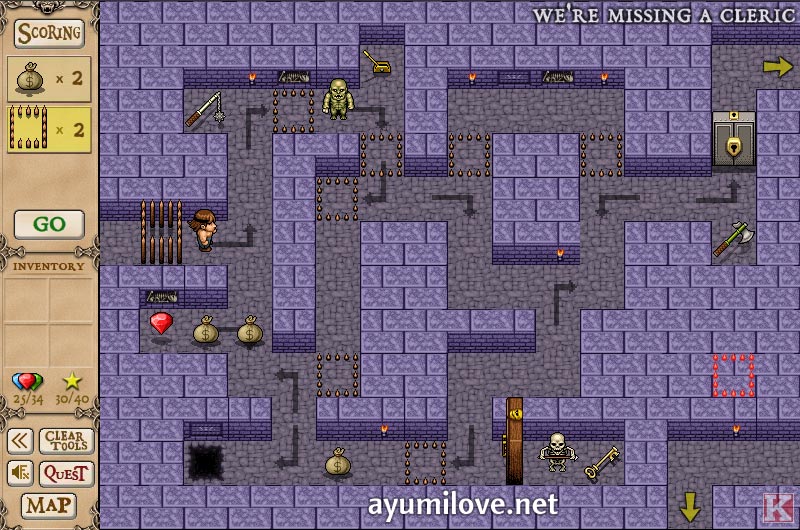 Someone Must Be Trap Happy (Platinum)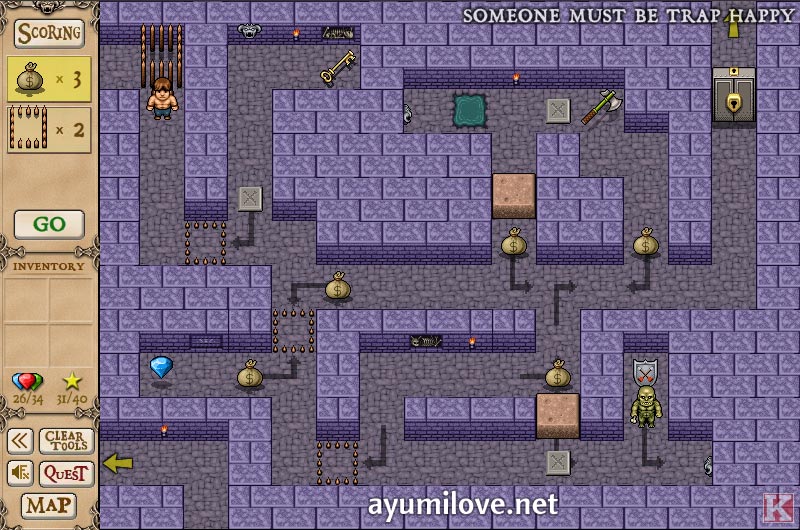 The Alchemy Lab (Gold)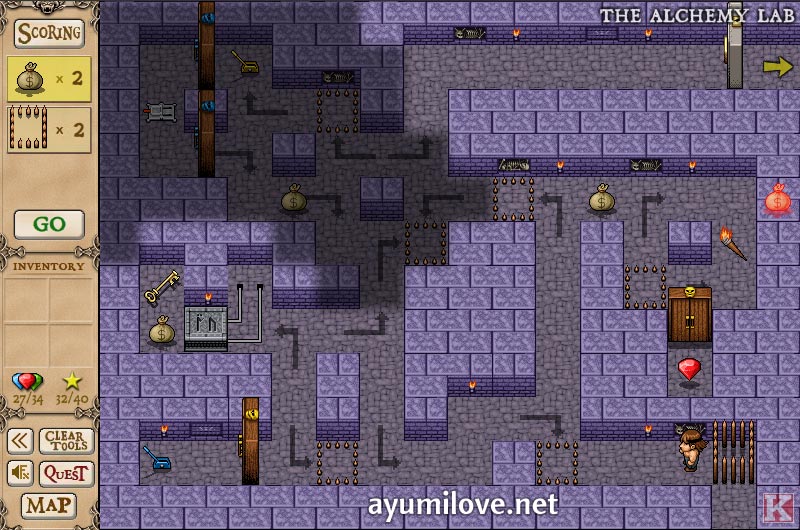 Ok Now, Don't Move (Gold)
The Chamber of Souls (Gold)
Deadly Loot (Gold)
The Last Line of Defense (Gold)
After completing this stage, place Gold Bag at North to access The Treasure Chamber.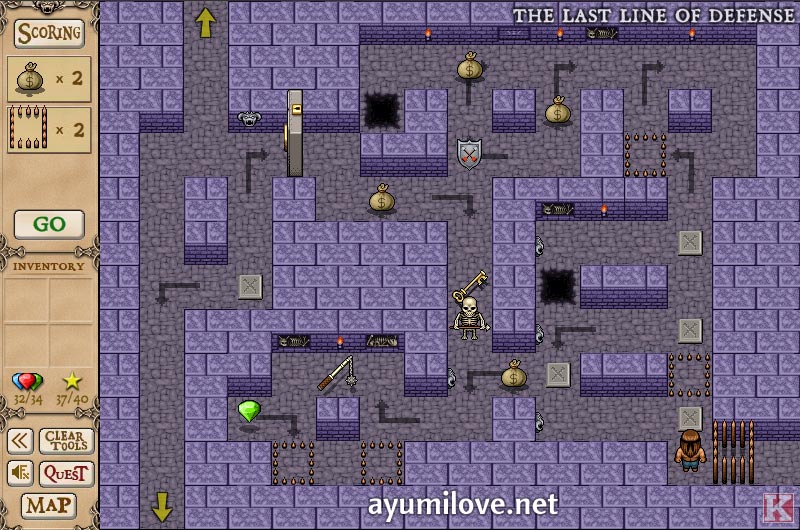 The Treasure Chamber (Platinum)
The Final Confrontation (Platinum)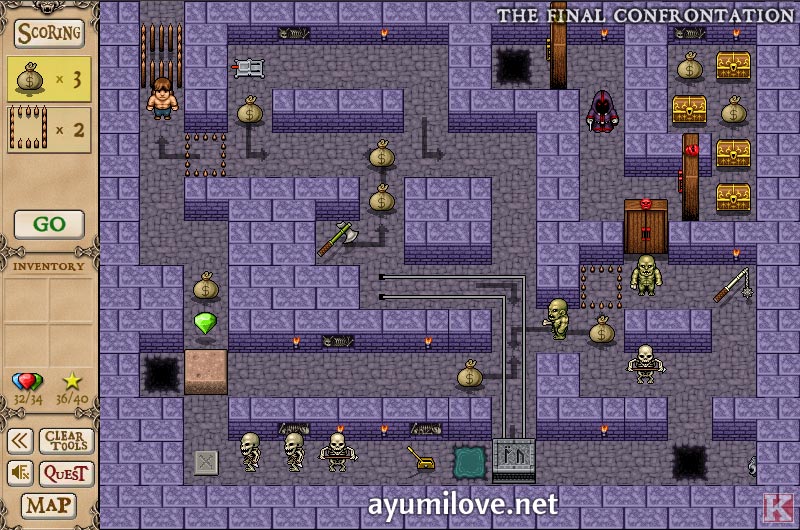 Questy's brilliant skills of deduction led him to the yellow lever that controlled the pit door. He pulled with all his might! Boneyard barrelled head first into the Deadly Pit of Doom, cursing Questy's name as he promised to star in a sequel! With Boneyard out of the way, Questy chopped down the red doors and made his way to Boneyard's sparkling hoard of loot!
Talesworth is once again safe, but for how long? Even as Questy basks in his recent victory over Boneyard, a handful of young, ambitious villians around the Kingdom plot and scheme in a most treachorous fashion. Be ready, brave adventurer, for you shall be needed again all too soon. Thank you for spending time in Talesworth. I hope you had fun!