Overview

NAME: Ultimate Galek
FACTION: Orcs
RARITY: Epic
ROLE: Attack
AFFINITY: Magic
RANK: B
USABILITY: Mid-Late Game
TOMES: 13 (A1 A2 A3)

Abilities

RSL_AoE_HpBurn
RSL_Self_Heal
RSL_Self_IncreaseAttack_50%
RSL_Self_IncreaseTurnMeter
RSL_Self_Passive
RSL_Self_RemoveDebuffs_Passive
RSL_Target_DecreaseTurnMeter
RSL_Target_HpBurn

Obtain from

Ancient Shard
Sacred Shard
Amazon Prime

Grinding

★★★★✰ Campaign
★★★✰✰ Arena Defense
★★★★✰ Arena Offense
★★★★★ Clan Boss
★★★✰✰ Hydra
★★★✰✰ Faction Wars

Dungeons

★★★✰✰ Minotaur
★★★★✰ Spider
★✰✰✰✰ Fire Knight
★★★★✰ Dragon
★★★★✰ Ice Golem
★★✰✰✰ Iron Twins

Potion

★★★✰✰ Arcane Keep
★★★✰✰ Void Keep
★✰✰✰✰ Force Keep
★★★✰✰ Spirit Keep
★★★✰✰ Magic Keep

Doom Tower

★★★✰✰ Floors
★✰✰✰✰ Magma Dragon
★★✰✰✰ Nether Spider
★★★★✰ Frost Spider
★★✰✰✰ Scarab King
★★✰✰✰ Celestial Griffin
★★✰✰✰ Eternal Dragon
★✰✰✰✰ Dreadhorn
★✰✰✰✰ Dark Fae
Ultimate Galek Review
Ultimate Galek is an Epic Attack Magic affinity champion from the Orcs faction in Raid Shadow Legends. He was introduced into the game through a special partnership with Amazon Prime, offering enticing rewards to the community. Ultimate Galek quickly gained popularity among players as he provided a glimmer of hope for those struggling to defeat the dreaded Spider 20 dungeon.
One of Ultimate Galek's unique abilities is his A3 skill, an Area of Effect (AOE) HP Burn, which can be triggered when he has an Increase Attack buff. However, players soon discovered that this HP Burn would not activate on Auto mode unless they manually clicked on the Spider or used another champion to buff Ultimate Galek before his turn. Despite this challenge, Ultimate Galek's potential for taking down the Spider Queen and her spiderlings was undeniable.
As word of Ultimate Galek's prowess spread, players across Teleria sought to obtain him and harness his power. Many experimented with different team compositions, pairing him with champions who could provide the necessary buffs to activate his AOE HP Burn consistently. Others carefully controlled his actions in battle, timing his attacks to trigger the HP Burn at the optimal moment. Players shared their success stories, showcasing how Ultimate Galek helped them defeat the Spider Dungeon and progress further in the game.
Ultimate Galek's reputation as one of the best champions for tackling the end game Spider Dungeon from stages 17 to 20 grew steadily. His AOE HP Burn proved to be a potent weapon against the Spider and her spiderlings. Whenever the spiderlings moved, the HP Burn would spread to the main Spider Queen, dealing substantial damage over time and weakening her health. Players hailed Ultimate Galek as a game-changer, enabling them to overcome the challenges of the Spider Dungeon and continue their quest to save Teleria.
In conclusion, Ultimate Galek's arrival in Teleria through the partnership with Amazon Prime brought new hope to players struggling with the Spider 20 dungeon in Raid: Shadow Legends. His AOE HP Burn ability, though challenging to activate on Auto mode, proved to be a powerful tool against the Spider Queen and her minions. As players experimented with different strategies and combinations of champions, Ultimate Galek's legend grew, inspiring others to seek him out and harness his potential. With his Orcish might and tenacity, Ultimate Galek became a revered champion among players, helping them conquer the challenges of Teleria and progress in their quest.
Ultimate Galek Skills
Fury Slash
Attacks 1 enemy. Has a 50% chance of placing a [HP Burn] debuff on the target for 2 turns if this Champion is under an [Increase ATK] buff. Fills this Champion's Turn Meter by 10% if this attack is critical. Fills this Champion's Turn Meter by 5% if this attack is not critical.
Level 2: Damage +5%
Level 3: Damage +5%
Level 4: Damage +5%
Level 5: Damage +5%
Damage Multiplier: 3.9 ATK
Overall Grading: Strong
Crushing Hopes (Cooldown: 4 turns)
Attacks 1 enemy. Has a 50% chance of placing a [HP Burn] debuff on the target for 2 turns if this Champion is under an [Increase ATK] buff. Decreases the target's Turn Meter by 25% and places a 50% [Increase ATK] buff on this Champion for 2 turns if this attack is critical. Decreases the target's Turn Meter by 10% if this attack is not critical.
Level 2: Damage +5%
Level 3: Damage +10%
Level 4: Damage +10%
Level 5: Cooldown -1
Damage Multiplier: 5.95 ATK
Overall Grading: Strong
Burning Rage [ATK] (Cooldown: 6 turns)
Attacks all enemies 2 times. Each hit has a 50% chance of placing a [HP Burn] debuff on the target for 2 turns if this Champion is under an [Increase ATK] buff. Each hit also has a 75% chance of decreasing the Turn Meter by 20% if the target is under a [HP Burn] debuff.
Level 2: Damage +10%
Level 3: Damage +10%
Level 4: Cooldown -1
Level 5: Cooldown -1
Damage Multiplier: 2 ATK
Overall Grading: Strong
Brush It Off (Passive, Cooldown: 4 turns)
Fully heals this Champion and instantly removes any [Stun] debuffs whenever an enemy places a [Stun] debuff on this Champion.
Level 2: Cooldown -1
Ultimate Galek Equipment Guide
Arena, Doom Tower, Faction Wars
Campaign, Clan Boss, Dungeons

Recommended Artifacts

2 Offense Set, 1 Speed Set

Recommended Artifacts

1 Lifesteal Set, 1 Accuracy Set
1 Lifesteal Set, 1 Speed Set
2 Accuracy Set, 1 Speed Set

Recommended Stats

ATK%, C.RATE, C.DMG, SPD, ACC
Weapon (ATK)
Helmet (HP)
Shield (DEF)
Gauntlets (C.RATE)
Chestplate (ATK%)
Boots (Speed)
Ring (ATK)
Amulet (C.DMG)
Banner (ACC)

Recommended Stats

C.RATE, DEF%, HP%, SPD, ACC
Weapon (ATK)
Helmet (HP)
Shield (DEF)
Gauntlets (C.RATE)
Chestplate (DEF% / HP% / ACC)
Boots (SPD)
Ring (DEF / HP)
Amulet (DEF / HP)
Banner (ACC)
Ultimate Galek Mastery Guide
Arena, Doom Tower, Faction Wars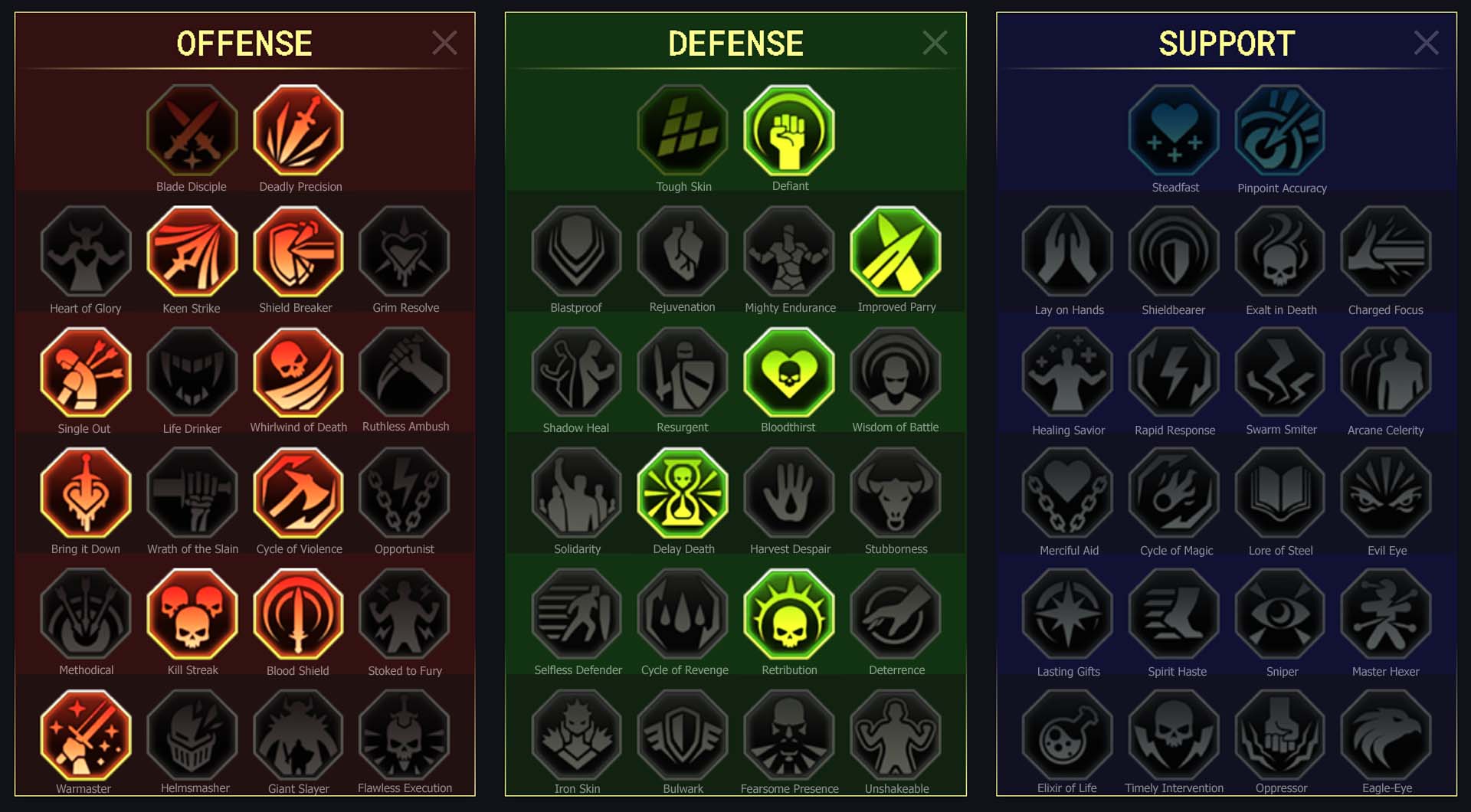 Offense

Deadly Precision
Keen Strike
Shield Breaker
Whirlwind of Death
Single Out
Bring it Down
Cycle of Violence
Blood Shield
Kill Streak
Warmaster

Defense

Defiant
Improved Parry
Bloodthirst
Delay Death
Retribution

Support

N/A
Campaign, Clan Boss, Dungeons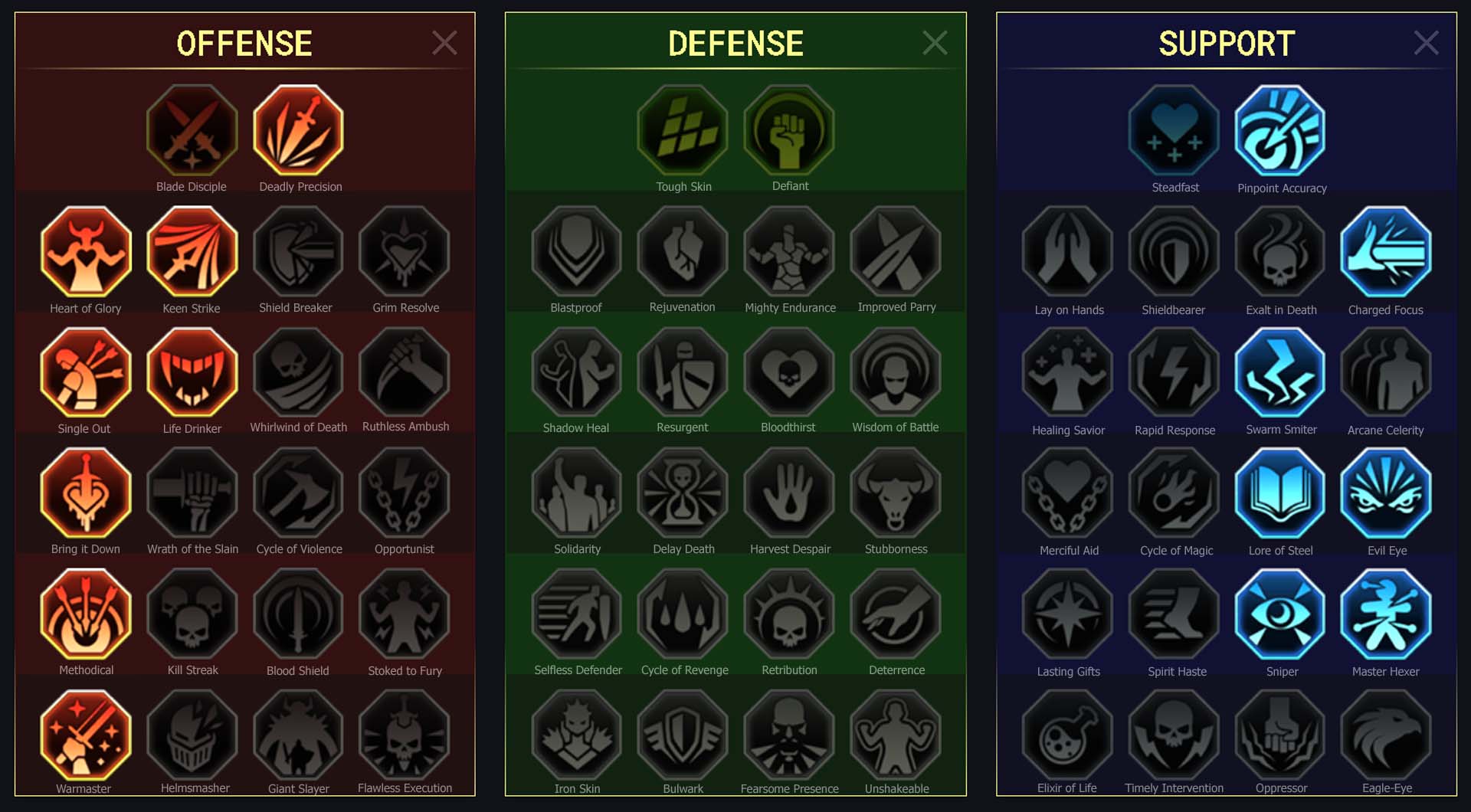 Offense

Deadly Precision
Keen Strike
Heart of Glory
Single Out
Life Drinker
Bring it Down
Methodical
Warmaster

Defense

N/A

Support

Pinpoint Accuracy
Charged Focus
Swarm Smiter
Evil Eye
Lore of Steel
Sniper
Master Hexer
Ultimate Galek Videos
Raid Shadow Legends Ultimate Galek Champion Guide by ASH
Raid Shadow Legends Ultimate Galek Champion Guide by LokiMagics
Raid Shadow Legends Ultimate Galek Champion Guide by StewGaming
Raid Shadow Legends Ultimate Galek Champion Guide by AliAlPlays
Raid Shadow Legends Ultimate Galek Champion Guide by Chofly
Raid Shadow Legends Ultimate Galek Champion Guide by Дядя О. (Russian)