Raid Shadow Legends Super Tanky Clan Boss Team is a team created by Pavo to sustain in a lengthy battle by using multiple buffs and debuffs. This team comprises Underpriest Brogni, Valkyrie, Iron Brago, Lydia the Deathsiren and Krisk the Ageless who are the top tier champions in the game, which provides many buffs and debuffs in the battle. This enables them to sustain beyond Clan Boss 50 Turns where Unkillable Clan Boss teams have difficulty with.
SPD: 269~276

Order:

A1, A3, A2, Auto

Opener:

A1

Lock:

–

SPD: 268~275

Order:

A3, A2, Auto

Opener:

A3

Lock:

–

SPD: 238~239

Order:

A1, A2, Auto

Opener:

A1

Lock:

–

SPD: 200~223

Order:

Auto

Opener:

A2

Lock:

–

SPD: 199~219

Order:

A3, A2, Auto

Opener:

A3

Lock:

–
Clan Boss Videos
200M+ Ultra-Nightmare Clan Boss Team by DeadwoodJedi
Super Tanky Champion References
This section covers the champion's masteries and artifacts used for Super Tanky Clan Boss Build in Raid Shadow Legends.
Iron Brago Super Tanky Build
Here is Iron Brago's artifacts and masteries by Ayumilove optimized for Clan Boss as a damage dealer. Iron Brago is equipped in Toxic Set to increase the amount of damage dealt to the Clan Boss since there isn't any Poison Champion in this team. The stats to prioritize on Iron Brago are Defense, Critical Rate, Critical Damage, Accuracy and Speed. He will need a high amount of Defense to increase all allies Defense stats via his passive skill, which synergizes well with Valkyrie's Shield Skill as the shield capacity generated is based on the amount of Defense she has!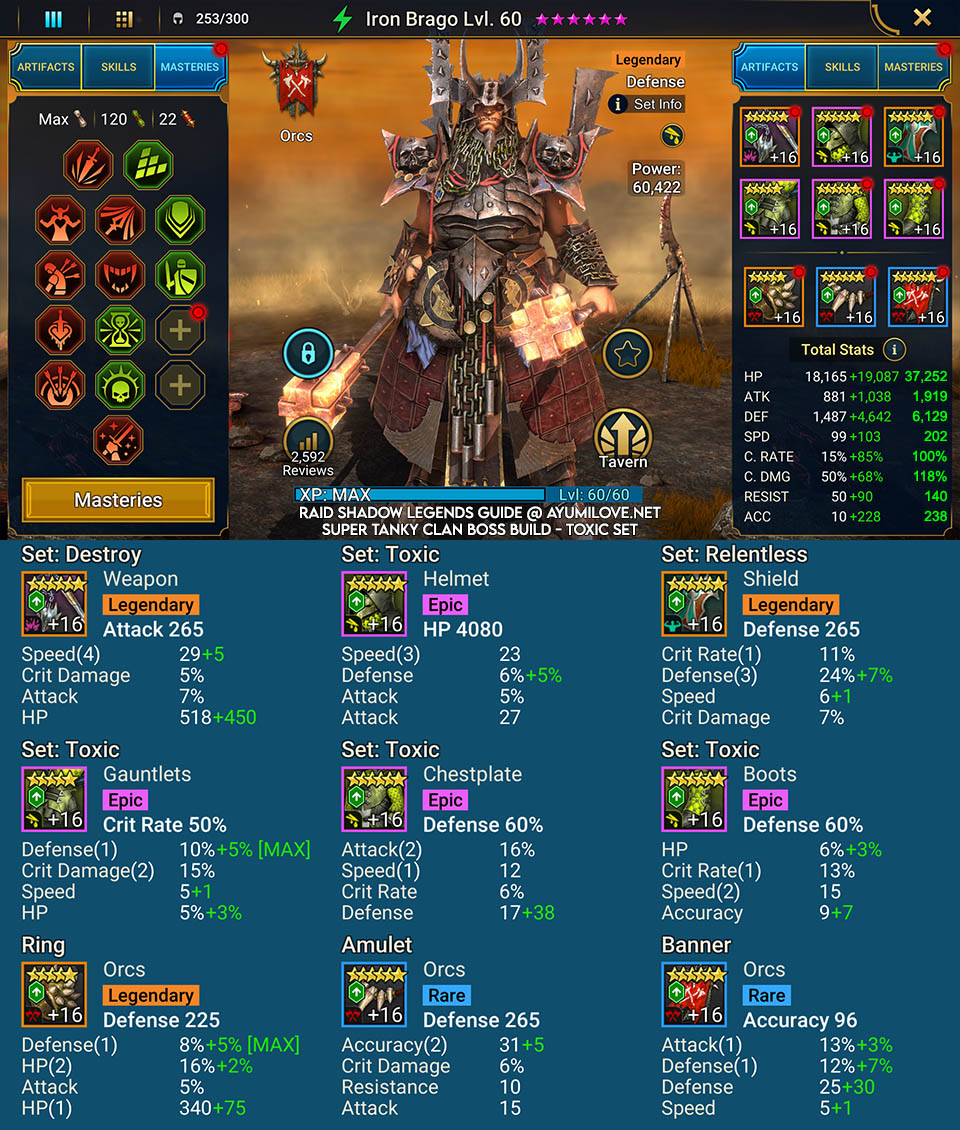 Valkyrie Super Tanky Build
Krisk the Ageless Super Tanky Build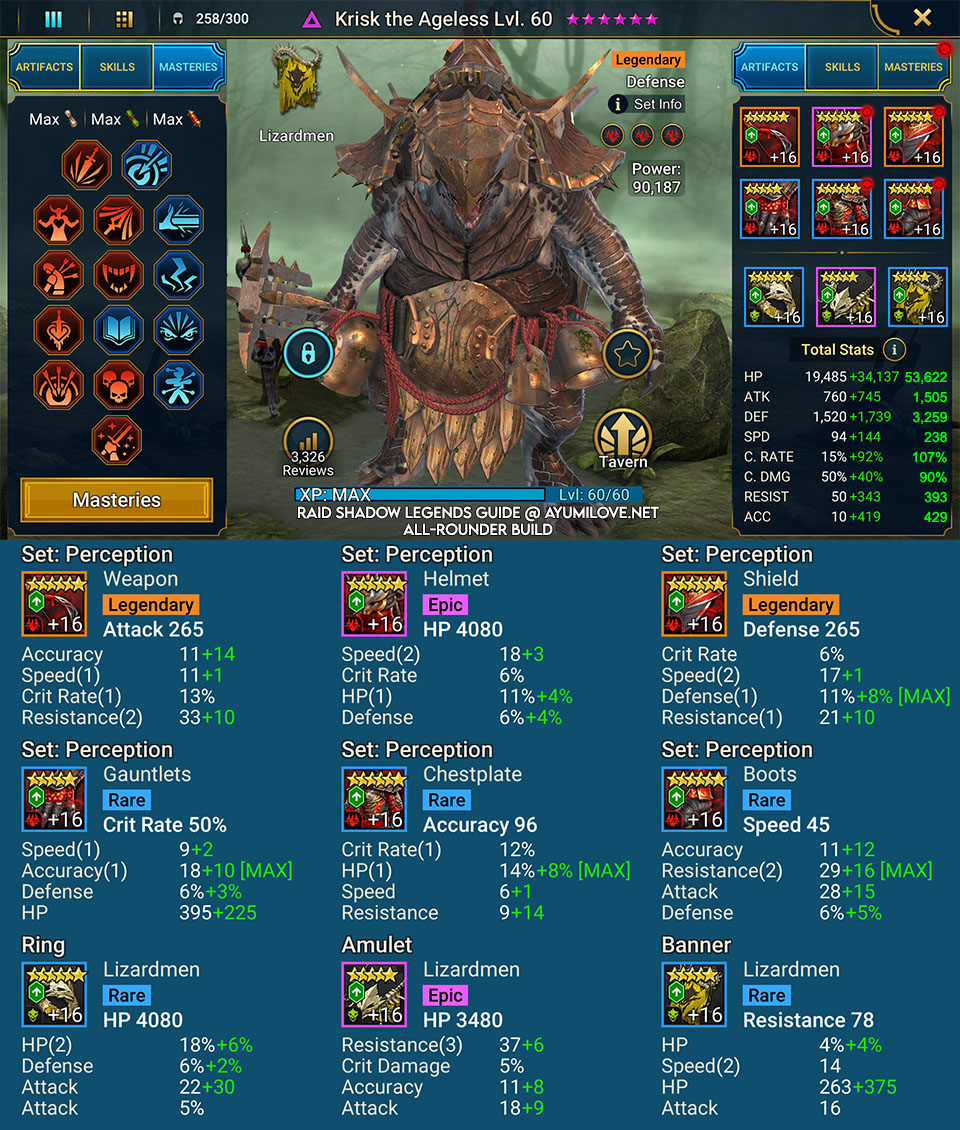 Underpriest Brogni Super Tanky Build
Lydia the Deathsiren Super Tanky Build