Obtain from

Mystery Shard
Ancient Shard
Durham Forest

Champion Fusion

Overview

NAME: Spirithost
FACTION: Dark Elves
RARITY: Rare
ROLE: Support
AFFINITY: Spirit
RANK: B
USABILITY: Early-Mid Game
TOMES: 6 (A2 A3)

Total Stats (6★)

Health Points (HP): 15,360
Attack (ATK): 1,046
Defense (DEF): 958
Speed (SPD): 103
Critical Rate (C.RATE): 15%
Critical Damage (C.DMG): 50%
Debuff Resistance (RESIST): 30
Debuff Accuracy (ACC): 0

Grinding

★★★✰✰ Campaign
★★★★✰ Arena Defense
★★★★★ Arena Offense
★★★★✰ Clan Boss
★★★★✰ Faction Wars

Dungeons

★★★★✰ Minotaur
★★★✰✰ Spider
★★✰✰✰ Fire Knight
★★★★✰ Dragon
★★★★✰ Ice Golem

Potion

★★★★✰ Arcane Keep
★★★★✰ Void Keep
★★★★✰ Force Keep
★★★★✰ Spirit Keep
★★✰✰✰ Magic Keep

Doom Tower

★★★✰✰ Floors
★★✰✰✰ Magma Dragon
★★★✰✰ Nether Spider
★★★✰✰ Frost Spider
★★✰✰✰ Scarab King
★★★✰✰ Celestial Griffin
★★✰✰✰ Eternal Dragon
★✰✰✰✰ Dreadhorn
★★★✰✰ Dark Fae
Spirithost Skills
Reap [ATK]
Attacks 1 enemy. Heals by 50% of the damage inflicted.
Level: 2 Damage +5%
Level: 3 Damage +5%
Level: 4 Damage +5%
Level: 5 Damage +10%
Damage Multiplier: 3.7 ATK
Strengthen (Cooldown: 4 turns)
Places a 50% [Increase ATK] buff on all allies for 2 turns.
Level: 2 Cooldown -1
Dark Gift (Cooldown: 6 turns)
Removes all debuffs on all allies. Places a [Block Debuffs] buff on all allies for 1 turn.
Level: 2 Cooldown -1
Aura
Increases Ally SPD in all Battles by 10%.
Spirithost Equipment Guide
Arena, Doom Tower, Faction Wars
Campaign, Clan Boss, Dungeons

Recommended Artifacts

3 Speed Set
1 Shield Set, 1 Speed Set

Recommended Artifacts

1 Lifesteal Set, 1 Speed Set
2 Speed Set, 1 Life Set

Recommended Stats

DEF%, HP%, SPD, RESIST
Weapon (ATK)
Helmet (HP)
Shield (DEF)
Gauntlets (DEF% / HP%)
Chestplate (DEF% / HP%)
Boots (SPD)
Ring (DEF / HP)
Amulet (DEF / HP)
Banner (RESIST)

Recommended Stats

DEF%, HP%, SPD
Weapon (ATK)
Helmet (HP)
Shield (DEF)
Gauntlets (DEF% / HP%)
Chestplate (DEF% / HP%)
Boots (SPD)
Ring (DEF / HP)
Amulet (DEF / HP)
Banner (DEF / HP)
Spirithost Mastery Guide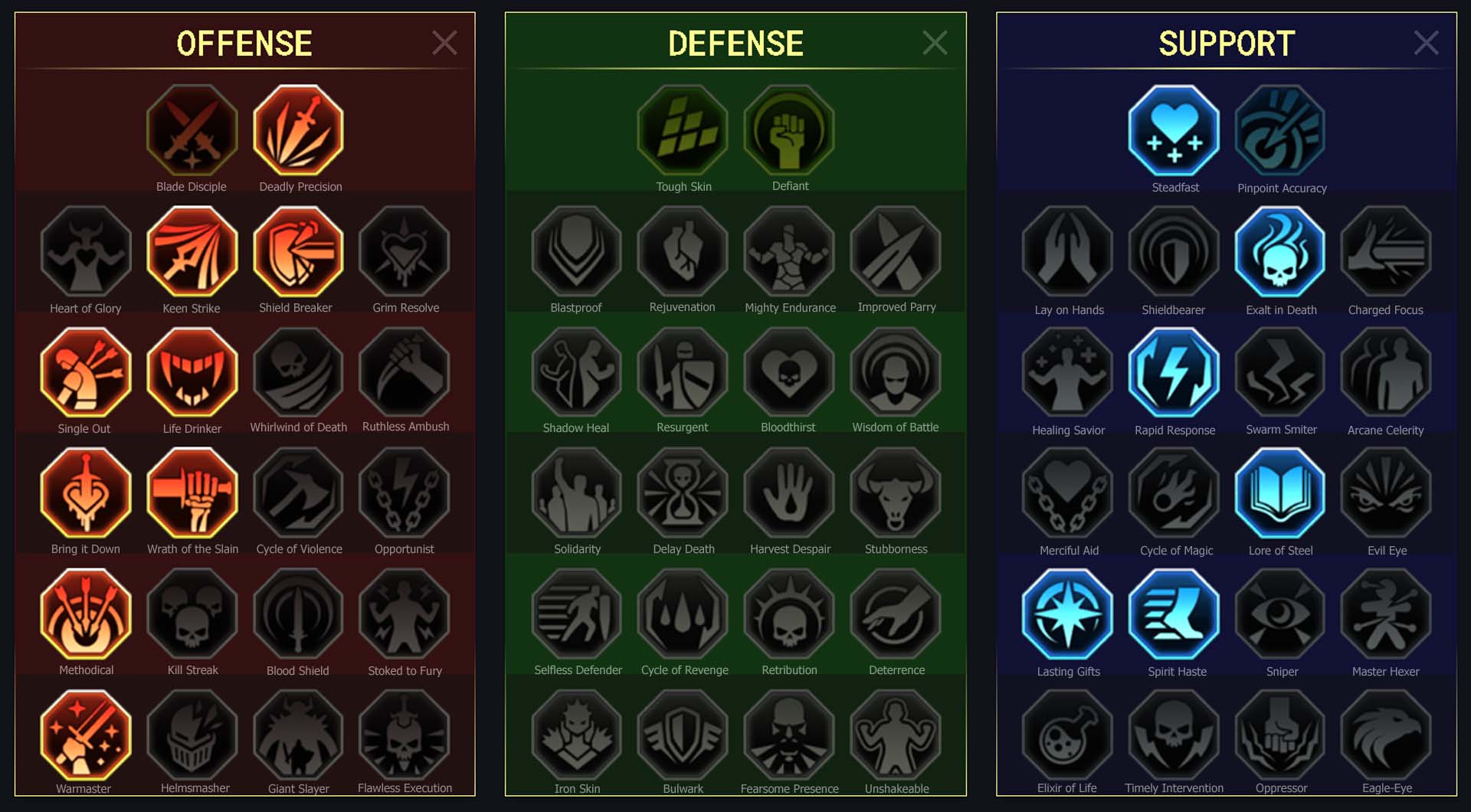 Offense

Deadly Precision
Keen Strike
Shield Breaker
Single Out
Life Drinker
Bring it Down
Wrath of the Slain
Methodical
Warmaster

Defense

N/A

Support

Steadfast
Exalt in Death
Rapid Response
Lore of Steel
Spirit Haste
Lasting Gifts
Spirithost Review
Raid Shadow Legends – Spirithost is a Rare Support Spirit Champion from Dark Elves faction. She is obtainable from Mystery Shard, Ancient Shard and farmable from Campaign Stage 4 "Durham Forest".
Spirithost Purpose
Spirithost is a mix of offense and defense support champion as she enables her allies to go fast in battle with her Speed Aura, boost Attack champion damage and remove any debuff inflicted by enemies.
She is commonly used in Arena in a Speed Nuke team to clear enemies quickly. The team consists of a Increase Attack buffer, Decrease Defense debuffer and 2 nukers aka attackers to finish off all remaining enemies in battle.
Reap skill deals damage to 1 enemy and heals her simutaneously based on a portion of the damage inflicted, which is quite helpful to allow her to survive longer in battles. This skill only hits 1 time on an enemy, which makes her least favorable in Fire Knight's Castle as she is not able to reduce the boss shield count quickly.
Strengthen skill boosts all Attack champion damage output by 50%! She is needs to be speed-tuned so she goes first to buff everyone before the Attack champion starts nuking with their skills. Champion whose damage output is base on HP and DEF will not benefit from this buff! This skill will help you to clear dungeon waves quickly with 2 nukers for Dungeon stage 1-14 easily since most PvE enemies has low defense stats. Starting from Dungeon stage 15-20, enemies will have more Defense and HP stats, which favors Decrease Defense debuffer more than Increase Attack buffer.
Dark Gift skill allows her to remove any debuff inflicted by enemies. It is recommended to have her in high resistance, so she can resist any crowd control debuff and goes first to remove any debuff from her allies! If your team is unable to go first, then this skill is quite handy to remove all debuffs applied by the enemy team. However, this skill is not so effective in Spider's Den to counter the spiderling's Poison debuff as this skill has a high skill cooldown!
Spirithost Successor
There are a few MVP champions who can replace Spirithost such as Arbiter and Gorgorab who provides better version of her kit!
However, its not necessary to find champion that has similar kit as Spirithost. If you can make up the lack of damage boost of not having the Increase Attack buff but relying on your team to deal higher damage, then you would have more options to choose. Setup your Attack champions in favor of high attack stats but low speed, and pair them with a Speed Booster champion who provides Increase Turn Meter such as Lyssandra, Apothecary and Seeker to achieve the same results!
If you are looking for a better version of a debuff cleanser, then Skytouched Shaman is an excellent candidate who can remove all debuff and applies Block Debuff to prevent future debuff from being applied to your allies!
Spirithost Videos
Raid Shadow Legends Spirithost Champion Guide by Chofly
Raid Shadow Legends Spirithost Champion Guide by BGE