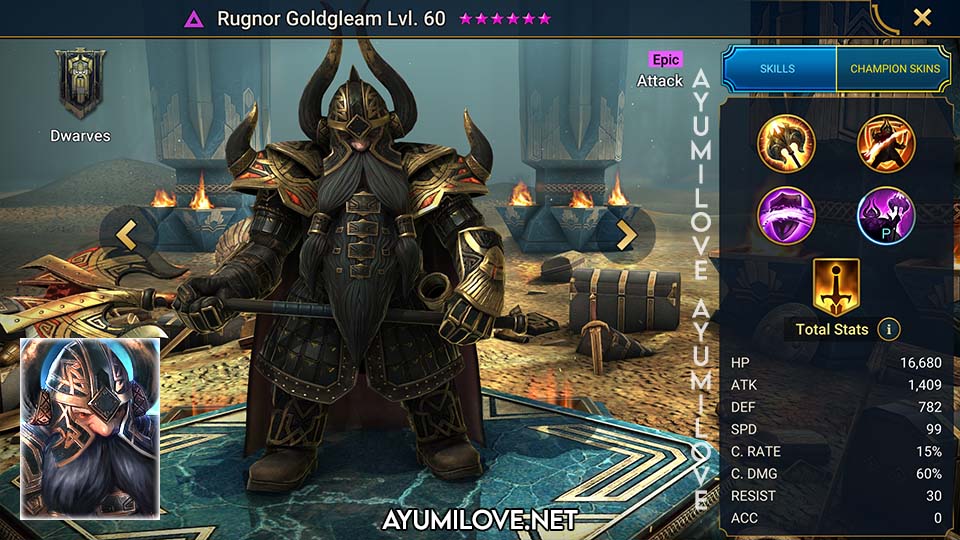 Overview

NAME: Rugnor Goldgleam
FACTION: Dwarves
RARITY: Epic
ROLE: Attack
AFFINITY: Void
RANK: S
USABILITY: Early-Mid-Late Game
TOMES: 13 (A2 A3)

Abilities

RSL_Target_Leech
RSL_Self_IncreaseTurnMeter
RSL_Self_Shield
RSL_Self_IncreaseAttack_50%
RSL_Target_Weaken_25%
RSL_Target_DecreaseDefense_60%
RSL_AllBattles_DoomTower

Obtain from

Void Shard
Pyxniel Fusion

Blessings Recommendation

Crushing Rend (Damage Dealer)

Grinding

★★★★★ Campaign
★★★★✰ Arena Defense
★★★★★ Arena Offense
★★★★★ Clan Boss
★★✰✰✰ Hydra
★★★★★ Faction Wars

Dungeons

★★★★★ Minotaur
★★★★✰ Spider
★★★★✰ Fire Knight
★★★★★ Dragon
★★★★★ Ice Golem
★★★✰✰ Iron Twins

Potion

★★★★★ Arcane Keep
★★★★★ Void Keep
★★★★★ Force Keep
★★★★✰ Spirit Keep
★★★★✰ Magic Keep

Doom Tower

★★★★✰ Floors
★★★★★ Magma Dragon
★★★★✰ Nether Spider
★★★★✰ Frost Spider
★★★★✰ Scarab King
★★★★✰ Celestial Griffin
★★★✰✰ Eternal Dragon
★★✰✰✰ Dreadhorn
★★✰✰✰ Dark Fae
Rugnor Goldgleam Skills
Thirsty Axe
Attacks 1 enemy. Has a 50% chance of placing a [Leech] debuff for 2 turns.
Level 2: Damage +5%
Level 3: Damage +5%
Level 4: Buff/Debuff Chance +5%
Level 5: Buff/Debuff Chance +5%
Damage Multiplier: 3.7 ATK
Overall Grading: Strong
Gold-Mad Frenzy (Cooldown: 4 turns)
Sacrifices HP equal to 15% of this Champion's MAX HP, then fills this Champion's Turn Meter by 75% and places a [Shield] buff on this Champion equal to 20% of their MAX HP for 3 turns. The [Shield] buff cannot be removed. The HP sacrifice will happen even if it kills this Champion, and will ignore [Shield] and [Block Damage] buffs.
Level 2: Cooldown -1
Overall Grading: Weak
Gleam of Avarice (Cooldown: 5 turns)
Places a 50% [Increase ATK] buff on this Champion for 2 turns, then attacks 1 enemy. Has a 75% chance of placing a 25% [Weaken] debuff on the target for 2 turns. Also has a 75% chance of placing a 60% [Decrease DEF] debuff on the target for 2 turns before attacking.
Level 2: Damage +10%
Level 3: Damage +10%
Level 4: Buff/Debuff Chance +5%
Level 5: Buff/Debuff Chance +10%
Level 6: Buff/Debuff Chance +10%
Level 7: Cooldown -1
Damage Multiplier: 6 ATK
Overall Grading: Strong
Dire Grudge (Passive)
Decreases the cooldown of this Champion's [Gleam of Avarice] Skill by 1 turn every time this Champion loses 15% HP. The HP loss is accumulated and tracked over multiple turns, attacks, or hits, and is not affected by healing or other HP increases.
Aura
Increases Ally ATK in Doom Tower battles by 35%.
Rugnor Goldgleam Equipment Guide
Arena, Doom Tower, Faction Wars
Campaign, Clan Boss, Dungeons

Recommended Artifacts

Offense, Cruel, Fatal, Accuracy, Perception, Speed

Recommended Artifacts

Offense, Cruel, Fatal, Accuracy, Perception, Speed

Recommended Stats

ATK%, C.RATE, C.DMG, SPD, ACC
Weapon (ATK)
Helmet (HP)
Shield (DEF)
Gauntlets (C.RATE / C.DMG)
Chestplate (ATK%)
Boots (SPD)
Ring (ATK)
Amulet (C.DMG / ATK)
Banner (ACC / ATK)

Recommended Stats

ATK%, C.RATE, C.DMG, SPD, ACC
Weapon (ATK)
Helmet (HP)
Shield (DEF)
Gauntlets (C.RATE / C.DMG)
Chestplate (ATK%)
Boots (SPD)
Ring (ATK)
Amulet (C.DMG / ATK)
Banner (ACC / ATK)
Rugnor Goldgleam Mastery Guide
Arena, Doom Tower, Faction Wars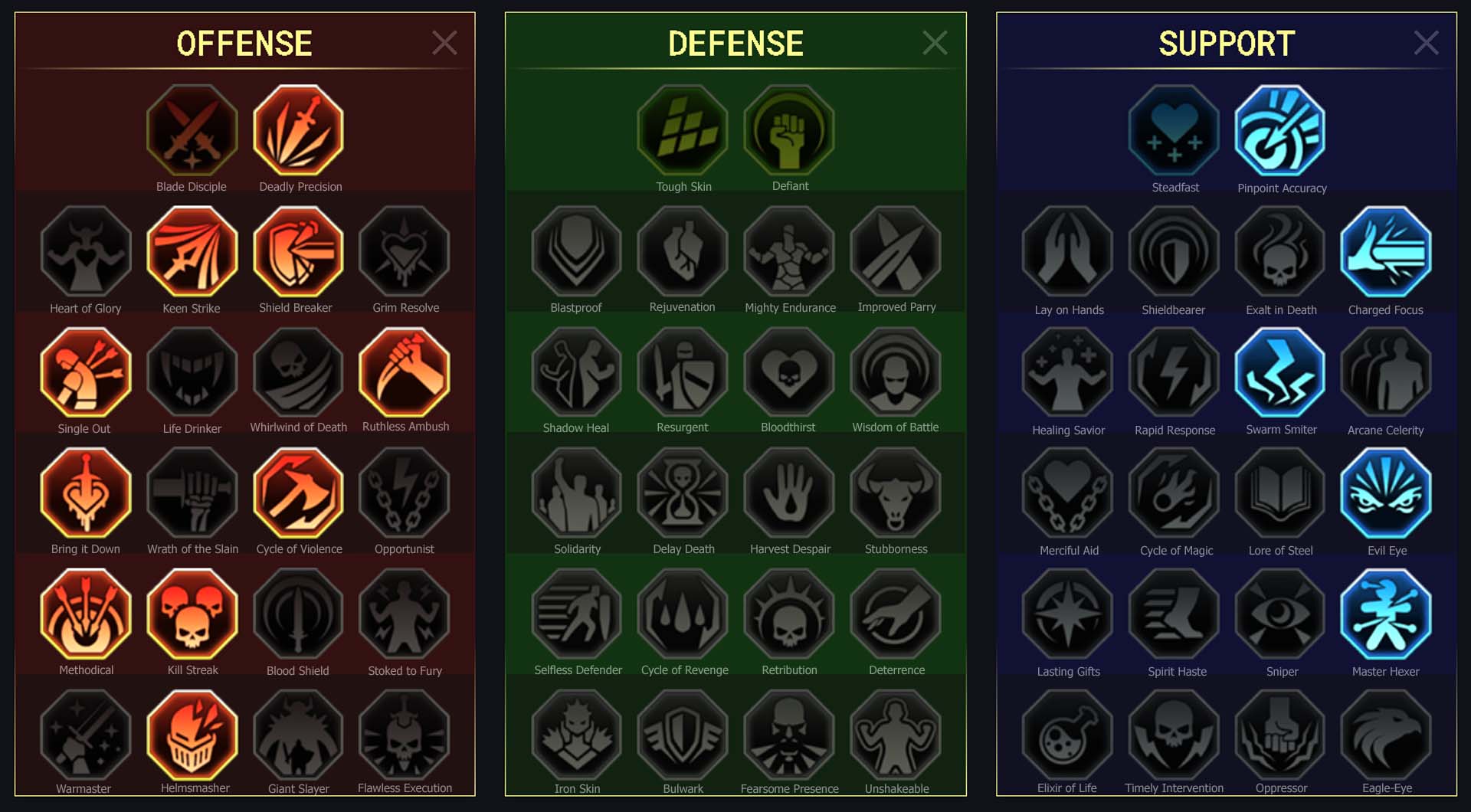 Offense

Deadly Precision
Keen Strike
Shield Breaker
Single Out
Ruthless Ambush
Cycle of Violence
Bring it Down
Kill Streak
Methodical
Helmsmasher

Support

Pinpoint Accuracy
Charged Focus
Swarm Smiter
Evil Eye
Master Hexer
Campaign, Clan Boss, Dungeons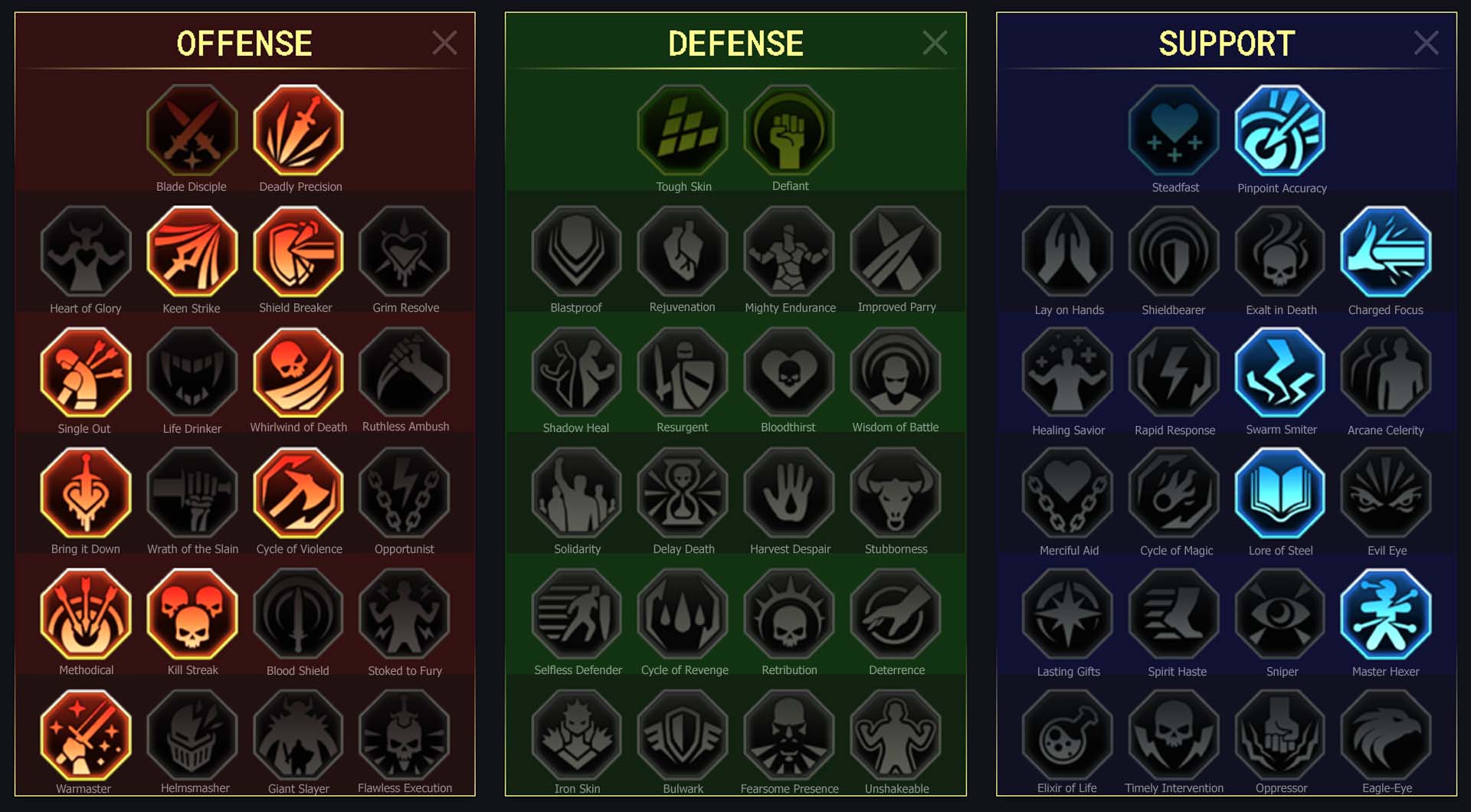 Offense

Deadly Precision
Keen Strike
Shield Breaker
Whirlwind of Death
Single Out
Cycle of Violence
Bring it Down
Kill Streak
Methodical
Warmaster

Support

Pinpoint Accuracy
Charged Focus
Swarm Smiter
Lore of Steel
Master Hexer
Rugnor Goldgleam Updates
Rugnor Goldgleam Videos
Raid Shadow Legends Rugnor Goldgleam Champion Guide by Tyrauku
Raid Shadow Legends Rugnor Goldgleam Champion Guide by MurderInc
Raid Shadow Legends Rugnor Goldgleam Champion Guide by BGE
Raid Shadow Legends Rugnor Goldgleam Champion Guide by DeadwoodJedi
Raid Shadow Legends Rugnor Goldgleam Champion Guide by Grumpy Jeff
Raid Shadow Legends Rugnor Goldgleam Champion Guide by SecondStar