Overview

NAME: Lugan the Steadfast
FACTION: Banner Lords
RARITY: Legendary
ROLE: HP
AFFINITY: Spirit
RANK: B
USABILITY: Early-Mid-Late Game
TOMES: 11 (N/A)

Abilities

RSL_Ally_A1AoE
RSL_AoE_AllyProtection_50%
RSL_AoE_BlockActiveSkills
RSL_AoE_Heal
RSL_Faction_HpAura
RSL_Self_IncreaseDefense_60%
RSL_Self_Shield

Obtain from

Ancient Shard
Sacred Shard
Primal Shard

Blessings Recommendation

Brimstone (Scarab King)
Faultless Defense (Late Game)

Grinding

★★★★✰ Campaign
★★★★✰ Arena Defense
★★★★✰ Arena Offense
★★★★✰ Clan Boss
★★★★✰ Hydra
★★★★★ Faction Wars

Dungeons

★★★★✰ Minotaur
★★★✰✰ Spider
★★✰✰✰ Fire Knight
★★★★✰ Dragon
★★★★✰ Ice Golem
★★★✰✰ Iron Twins
★✰✰✰✰ Sand Devil
★✰✰✰✰ Phantom Shogun

Potion

★★★★✰ Arcane Keep
★★★★✰ Void Keep
★★★★✰ Force Keep
★★★★✰ Spirit Keep
★★✰✰✰ Magic Keep

Doom Tower

★★★★✰ Floors
★★★✰✰ Magma Dragon
★★★✰✰ Nether Spider
★★✰✰✰ Frost Spider
★★★★★ Scarab King
★★★✰✰ Celestial Griffin
★★★✰✰ Eternal Dragon
★✰✰✰✰ Dreadhorn
★★✰✰✰ Dark Fae
Lugan the Steadfast Skills
Crushing Blow
Attacks 1 enemy. Heals all allies by 25% of the damage inflicted. Places a [Shield] buff on this Champion for 2 turns equal to 10% of their MAX HP.
Level 2: Damage +5%
Level 3: Damage +5%
Level 4: Damage +5%
Level 5: Damage +10%
Damage Multiplier: 0.23 HP
Body Guard (Cooldown: 5 turns)
Places a 60% [Increase DEF] buff on this Champion for 3 turns. Also places a 50% [Ally Protection] buff on all allies for 2 turns.
Level 2: Cooldown -1
Mark of Silence (Cooldown: 4 turns)
Attacks all enemies. Has an 80% chance of placing a [Block Active Skills] debuff for 2 turns.
Level 2: Buff/Debuff Chance +5%
Level 3: Damage +5%
Level 4: Buff/Debuff Chance +5%
Level 5: Damage +5%
Level 6: Buff/Debuff Chance +10%
Level 7: Damage +10%
Damage Multiplier: 0.26 HP
Aura
Increases Ally HP in Faction Crypts by 38%
Lugan the Steadfast Equipment Guide
Arena, Doom Tower, Faction Wars
Campaign, Clan Boss, Dungeons

Recommended Artifacts

1 Retaliation Set, 1 Speed Set
3 Immortal Set
2 Immortal Set, 1 Speed Set
2 Life Set, 1 Speed Set

Recommended Artifacts

1 Retaliation Set, 1 Speed Set
1 Lifesteal Set, 1 Accuracy Set
1 Lifesteal Set, 1 Speed Set

Recommended Stats

HP%, DEF%, C.RATE, SPD, ACC
Weapon (ATK)
Helmet (HP)
Shield (DEF)
Gauntlets (DEF% / HP% / C.RATE)
Chestplate (DEF% / HP%)
Boots (SPD)
Ring (DEF / HP)
Amulet (DEF / HP / C.DMG)
Banner (ACC / DEF / HP)

Recommended Stats

HP%, DEF%, C.RATE, SPD, ACC
Weapon (ATK)
Helmet (HP)
Shield (DEF)
Gauntlets (DEF% / HP% / C.RATE)
Chestplate (DEF% / HP%)
Boots (SPD)
Ring (DEF / HP)
Amulet (DEF / HP / C.DMG)
Banner (ACC / DEF / HP)
Lugan the Steadfast Mastery Guide
Arena, Doom Tower, Faction Wars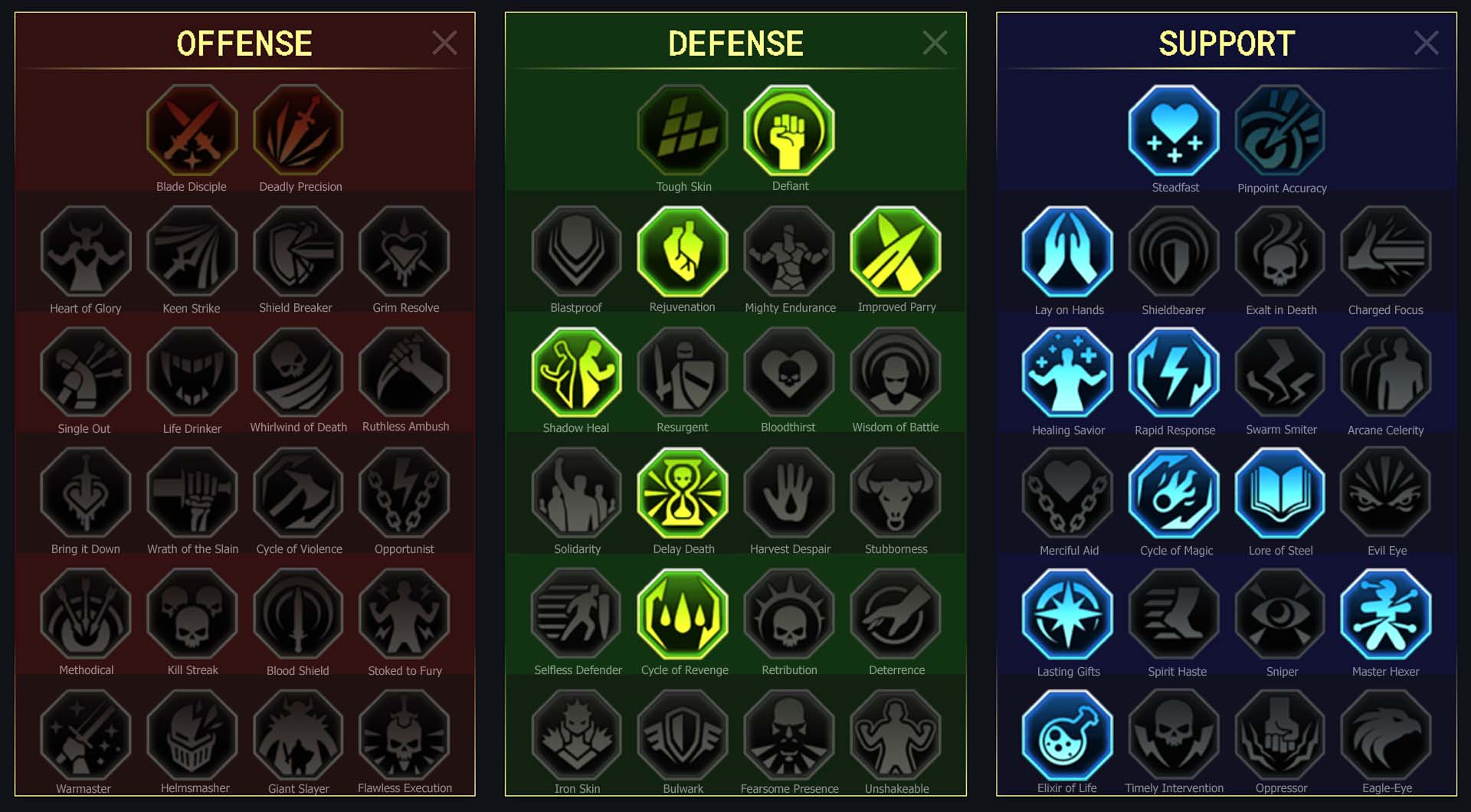 Defense

Defiant
Rejuvenation
Improved Parry
Shadow Heal
Delay Death
Cycle of Revenge

Support

Steadfast
Lay on Hands
Healing Savior
Rapid Response
Lore of Steel
Cycle of Magic
Lasting Gifts
Master Hexer
Elixir of Life
Campaign, Clan Boss, Dungeons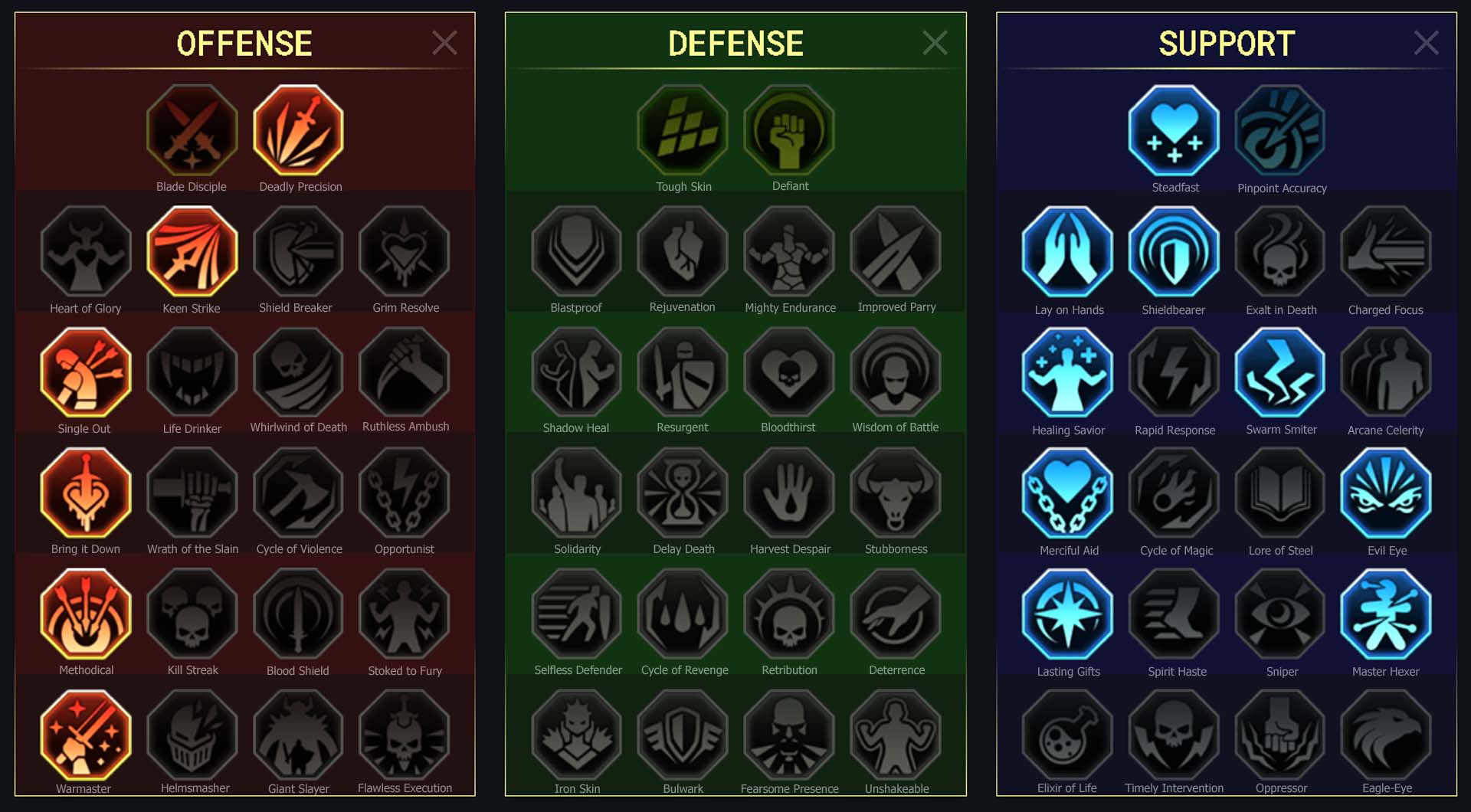 Offense

Deadly Precision
Keen Strike
Single Out
Bring it Down
Methodical
Warmaster

Support

Steadfast
Lay on Hands
Shieldbearer
Healing Savior
Swarm Smiter
Merciful Aid
Evil Eye
Lasting Gifts
Master Hexer
Lugan the Steadfast Review
Lugan the Steadfast, a Legendary HP Spirit affinity champion from the Banner Lords in Raid Shadow Legends, is a healer and team protector who has recently received a significant buff in July 2022. With a reduced cooldown on his A2 and the damage of his A3 now scaling with HP, Lugan has become much better and now offers a stronger set-up for Clan Boss battles.
Lugan's kit includes an AOE 100% block cooldown skills ability, making him one of the very few champions in the game that can lock out an entire enemy team and force them to rely on their weaker A1 abilities. In order to get the most out of his healing through damage and team ally protection, Lugan needs to be built with accuracy, strong crit rate, HP%, and Def%.
This Legendary champion is a great Faction War champion, capable of excelling almost anywhere in the game, and even able to solo Borgoth the Scarab King in the earlier levels. If you are struggling with Clan Boss battles and need a champion who can provide ally protection, Lugan the Steadfast is the ideal choice.
Lugan's abilities make him a healer and team protector, who is also capable of dishing out strong damage. With his AOE block cooldown skill and team ally protection, Lugan is a versatile champion who can help you take on a variety of challenges in Raid Shadow Legends.
Overall, Lugan the Steadfast is an excellent champion who is strong in almost every area of the game. If you are looking for a champion to help you win in Faction Wars or Clan Boss battles, Lugan is the champion to build.
Lugan the Steadfast Updates
Lugan the Steadfast Mastery Videos
Raid Shadow Legends Lugan the Steadfast Champion Guide by Chofly
Champion Name Reference
English: Lugan the Steadfast
French:
Deutsch:
Italian:
Spanish: Lugan el Inalterable
Chinese:
Korean:
Japanese:
Ukranian:
Russian:
Turkish:
Portuguese: