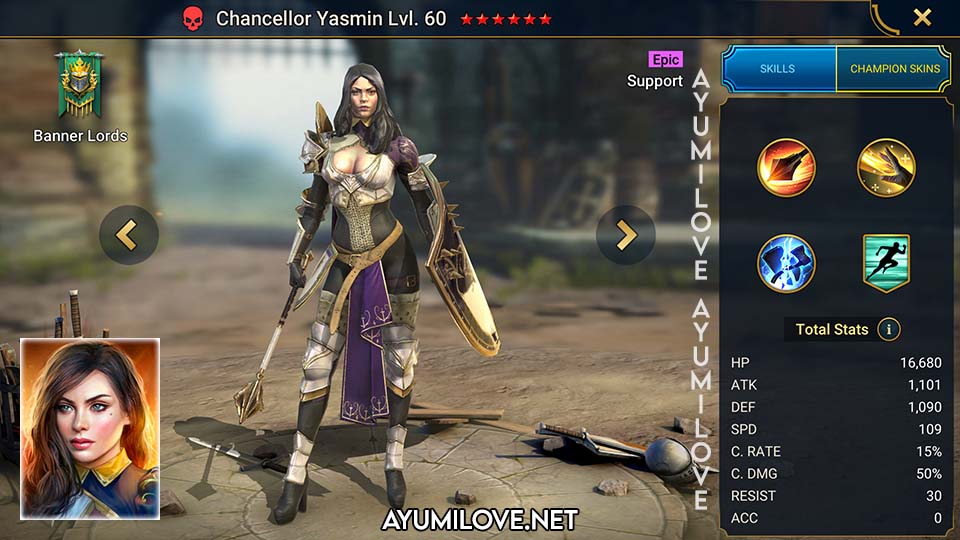 Obtain from

Ancient Shard
Sacred Shard

Overview

FACTION: Banner Lords
RARITY: Epic
ROLE: Support
AFFINITY: Force
USABILITY: Situatonal
TOMES: 12 (A2 A3)

Total Stats (6★)

Health Points (HP): 16,680
Attack (ATK): 1,101
Defense (DEF): 1,090
Speed (SPD): 109
Critical Rate (C.RATE): 15%
Critical Damage (C.DMG): 50%
Debuff Resistance (RESIST): 30
Debuff Accuracy (ACC): 0

Grinding

★★★★✰ Campaign
★★★✰✰ Arena Defense
★★★★✰ Arena Offense
★★★★✰ Clan Boss
★★★★★ Faction Wars

Dungeons

★★★★✰ Minotaur's Labyrinth
★★★✰✰ Spider's Den
★★★★✰ Fire Knight's Castle
★★★★✰ Dragon's Lair
★★★★✰ Ice Golem's Peak

Potion

★★★★✰ Void Keep
★★★★★ Force Keep
★★★★✰ Spirit Keep
★★★★★ Magic Keep

Doom Tower

★★★★✰ Magma Dragon
★★✰✰✰ Nether Spider
★★✰✰✰ Frost Spider
★✰✰✰✰ Scarab King
Raid Shadow Legends – Chancellor Yasmin is an Epic Support Force champion from the Banner Lords faction where she can be obtained from Ancient Shards and Sacred Shards. Chancellor Yasmin is added into Raid Shadow Legends on January 14th 2021 (Patch 3.20). She is the first Epic Support Force for Banner Lords who plays 2 roles, which are healer and removing enemy buff. Her skills are quite similar to Sethallia but a lite version of it. Chancellor Yasmin will be great support champion against enemies who specializes in team buffing in Arena, Faction Wars and Doom Tower. She will require high Accuracy to successfully pull it off or the enemies will resist them with their high resist stat!
Chancellor Yasmin Skills
Resounding Smash [ATK]
Attacks 1 enemy. Places an extra hit if the target has no active buffs.
Level 2: Damage +5%
Level 3: Damage +5%
Level 4: Damage +10%
Level 5: Damage +10%
Damage Multiplier: 2 ATK
Touch of Vigor [ATK] (Cooldown: 3 turns)
Heals an ally by 40% of their MAX HP. Heals by 60% instead if the ally has 50% HP or less.
Level 2: Heal +5%
Level 3: Heal +5%
Level 4: Heal +10%
Level 5: Cooldown -1
Lulling Chant (Cooldown: 5 turns)
Has a 50% chance of removing all buffs from all enemies. Then places a [Sleep] debuff for 1 turn on all enemies who have active buffs.
Level 2: Buff/Debuff Chance +5%
Level 3: Buff/Debuff Chance +10%
Level 4: Buff/Debuff Chance +10%
Level 5: Cooldown -1
Aura
Increases Ally SPD in all Battles by 20%
Chancellor Yasmin Equipment Guide
Arena, Doom Tower, Faction Wars
Campaign, Clan Boss, Dungeons

Recommended Artifacts

1 Speed Set, 2 Perception Set
1 Speed Set, 2 Accuracy Set

Recommended Artifacts

1 Speed Set, 2 Perception Set
1 Speed Set, 2 Accuracy Set
1 Lifesteal Set, 1 Accuracy Set
1 Lifesteal Set, 1 Perception Set

Recommended Stats

ACC, SPD, HP%, DEF%
Weapon (ATK)
Helmet (HP)
Shield (DEF)
Gauntlets (HP% / DEF%)
Chestplate (HP% / ACC)
Boots (SPD)
Ring (DEF)
Amulet (DEF)
Banner (ACC)

Recommended Stats

ACC, SPD, HP%, DEF%
Weapon (ATK)
Helmet (HP)
Shield (DEF)
Gauntlets (HP% / DEF%)
Chestplate (HP% / ACC)
Boots (SPD)
Ring (DEF)
Amulet (DEF)
Banner (ACC)
Chancellor Yasmin Mastery Guide
Arena, Campaign, Faction Wars, Doom Tower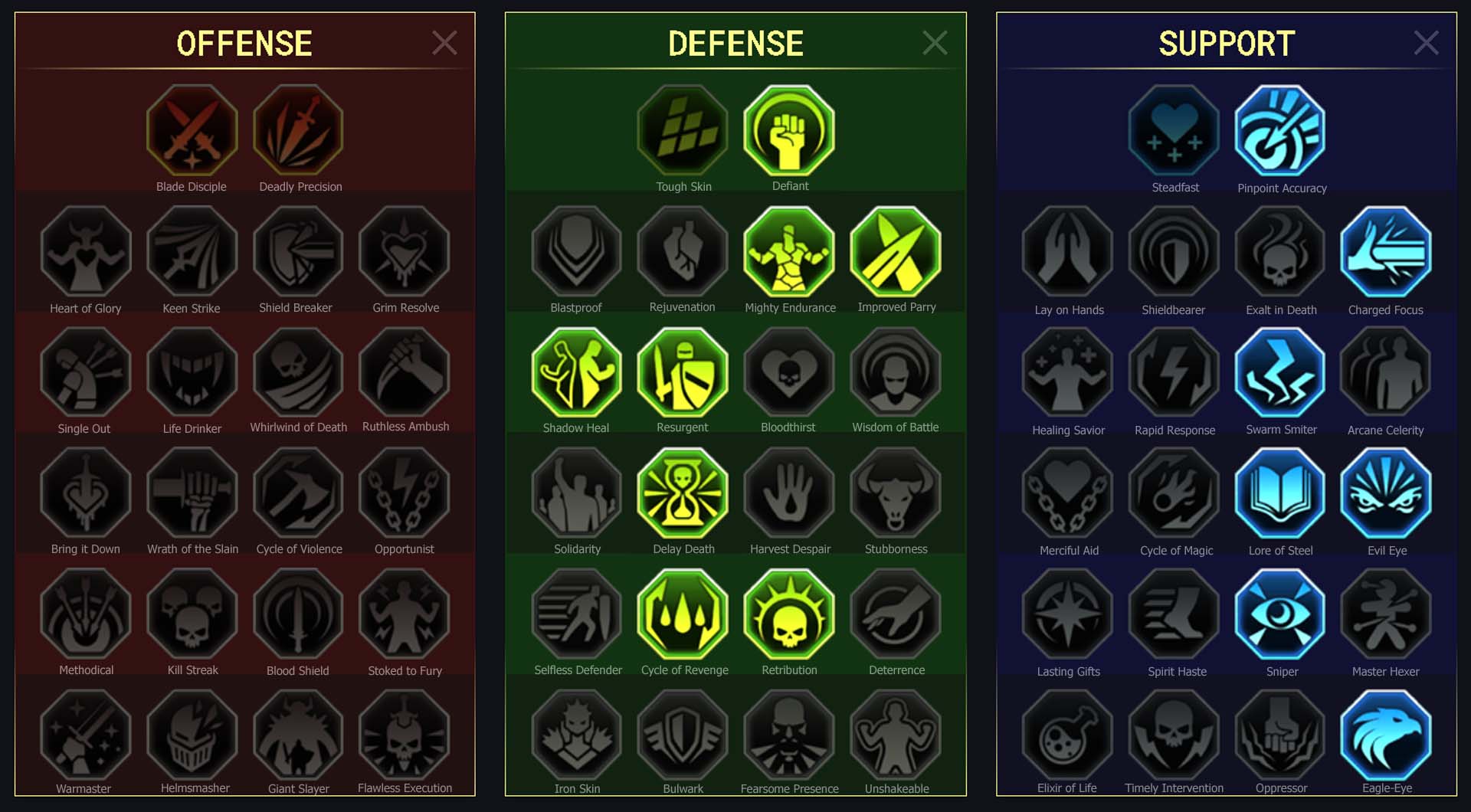 Offense

N/A

Defense

Defiant
Improved Parry
Mighty Endurance
Resurgent
Shadow Heal
Delay Death
Cycle of Revenge
Retribution

Support

Pinpoint Accuracy
Charged Focus
Swarm Smiter
Evil Eye
Lore of Steel
Sniper
Eagle-Eye
Clan Boss, Dungeons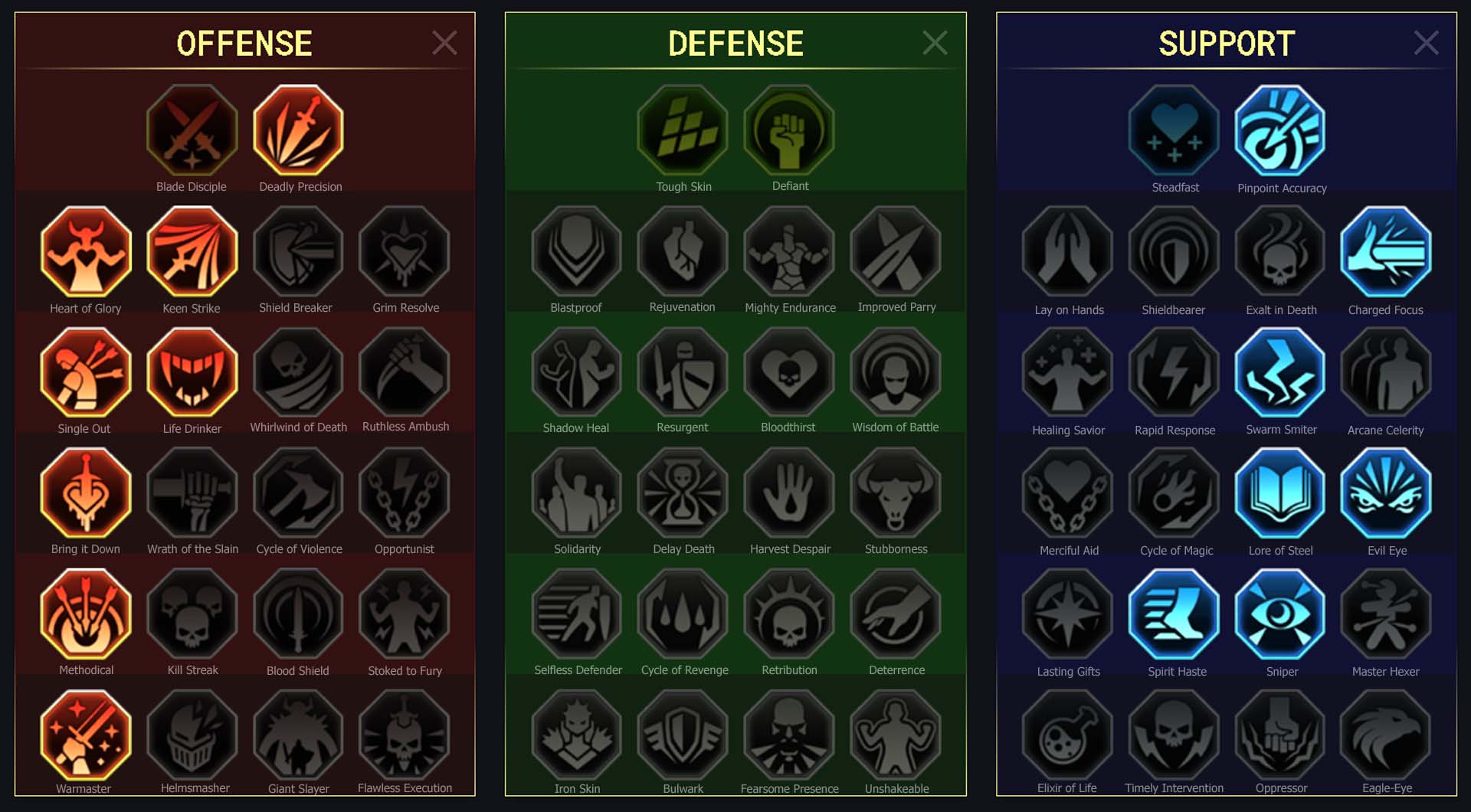 Offense

Deadly Precision
Keen Strike
Heart of Glory
Single Out
Life Drinker
Bring it Down
Methodical
Warmaster

Defense

N/A

Support

Pinpoint Accuracy
Charged Focus
Swarm Smiter
Evil Eye
Lore of Steel
Spirit Haste
Sniper
Chancellor Yasmin Updates
Chancellor Yasmin Videos
Raid Shadow Legends Chancellor Yasmin Champion Guide by ASH